W PIN Jazz Trio at PorEnArte 2015
---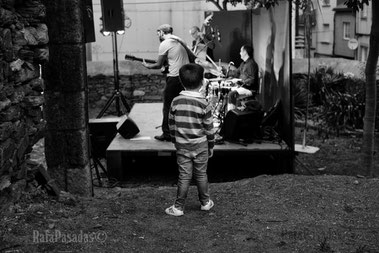 It was a big pleasure to be part of PorEnArte Music Festival last week (August, 5th) with the trio.
Very good friends of mine were there: Rafa Morales, Arne Bock, Iago Banet, Chof, Rafa Pasadas, Rocío Alén... and met amazing musicians too...wow, what a day!!!.
Here are some pics, beautiful, that Rafa took and a short clip of us playing, the first piece I think. Yes!, I´m behind the orange tree... a good orange tree which smelt great, even that was delightful!!!!