Happy New Year!!

  Wow!, it´s been a time since I don´t post at the blog!... Sorry about that, it´s been a busy period since last Summer, I´ll tell you more about it but, first of all: HAPPY NEW YEAR!!
  Being honest, I´m looking forward 2016 and one of many reasons is I´m involved with a couple of musical projects I really, really dig and keep me excited: Apple Three (Narci Rodríguez / Pablo Castanho) and my trio playing along with Naíma Acuña on drums and Paco Charlín on bass. I´m sure we´ll take both projects into the recording studio during this year but in the meantime we´ll be hosting the ringing  Jam session at Borriquita de Belen, AKA JAMBORRiiIII!!...in Santiago de Compostela, every Thursday night.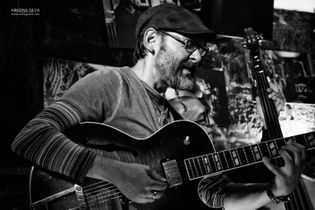 2015 was a great year, I must admit. A "non stop" one but, after Christmas reflection I can see it was amazing. 
Let me tell you a little bit more about...
  Thanos and I we had the chance to play with our quartet on March and we used the time to compose eight original new pieces that we got recorded into what will be our 3rd album. An anecdote:  this time we met the four of us in the studio with no previous rehearsal. Paco and LAR had no idea about what we were going to play!... Sounds crazy but, you know what?...it went awesome!!.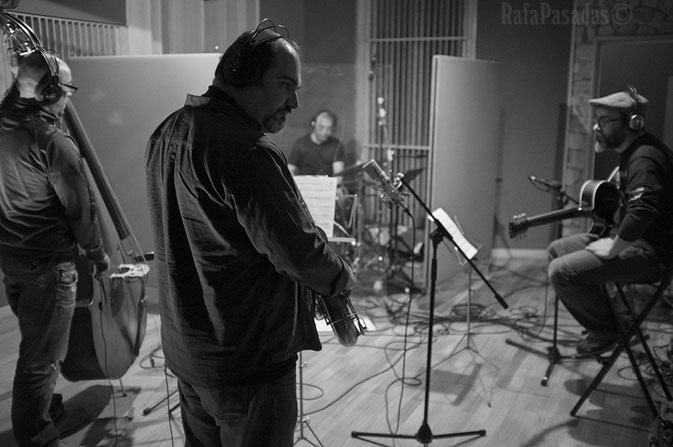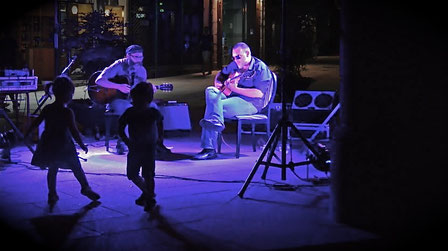 With Telmo, we presented are duo album, "DUOLOGY,Take a Second", in different really nice venues including IMAXINASONS, Vigo´s Jazz Festival
  Talking about great guitar players!... oh man!, I was so lucky when on May I got a call from Lugo´s Jazz Festival asking me if I could compose a concert for the festival´s XXV edition.  Of course, I said "YES" to commission and composed "Triangle & Square", couple of suites (3 and 4 movements respectively), for JAZZ GUITAR QUARTET!!. In the project are Jens Larsen, Virxilio da Silva and Afonso Pais... wow!!...What 3 amazing guitar players!!!
We recorded studio and live, it will be released this coming year, DVD too!!... I´m so excited!!...
 And just to end up my first post of the year and now that I´m talking about releases, for this 2016 I have scheduled a couple, apart from guitars quartet, around March I´ll release a quintet I composed and recorded more than a year ago. I have been trying to find financial help to publish it "physical" since but didn´t succeed so it will be a digital release edition... anyway, the music is great!. Pablo Castanho plays there alto and soprano, Yago Vazquez, piano, Alfonso Calvo, double bass and Andres Rivas, drums but I´ll let you know more about when out there.
Hope you all have an awesome 2016, full of Love and Music.
Keep in touch, guys!!...
Marcos