A Couple of tunes from last Thursday´s Gig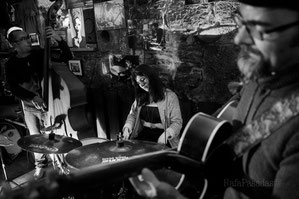 I just passed by my blog and decided to post a couple of tunes we, my trio, played last thursday at Borriquita de Belen, Santiago de Compostela.
  NAIMA ACUÑA, Drums
  PACO CHARLIN, Bass
 This is a regular gig we host weekly.  We really have fun during the second part/set jamming with fellow musicians who attend the club. We like to call the date: JAMBORRI. :)
Here you are!!, do not forget to subscribe, like, share, comment... if you enjoy.
I really appreciate. Cheers!!