I Love You Too, from BROKEN ARTIST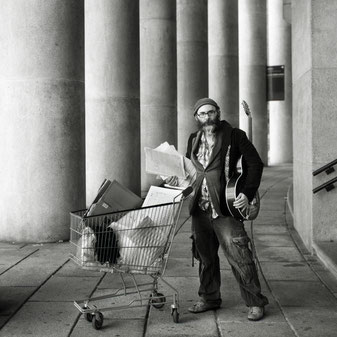 ... I must admit:
One of my favorite features in this, my web page, is the subscription channel. I really enjoy and appreciate getting in touch with music lovers worldwide. It is hereby that I met these three guys who are from different places and we commented the new album, Broken Artist, and in particular the third track entitled "I Love You Too". 
I feel honored when people ask me about my compositions and, of course, I can´t help the surprise when you guys shoot an e-mail asking for the lead sheet or music paper. Needless to say I don´t mind sharing and that´s the main reason for this August´s post.
COUNTERFACTS were very common on Bebop era, just remember "Donna Lee" on "Indiana" changes; "Hot House" on "What is this Thing Called Love"... Here´s a link to a wikipedia list on counterfacts.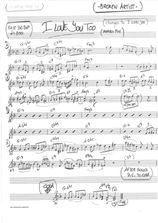 With more than 5000 YOUTUBE VIEWS!!... wow!!... This piece is a counterfact on Cole Porter´s tune "I Love You", which means I "borrowed" the chords, also commonly called "changes" and composed a new melody or, how I prefer to call it here: LINE.
As you know, the album Broken Artist, describes a day in the life of a nowadays artist, just link HERE if you are interested on the whole story but, as concerns to this post, here you are a completely legal download of the original "I Love You Too" lead sheet.
I know, it is pretty hard to play, at least on guitar. I have to admit I extra worked on that melody... but worthwhile the effort!!!... Folks, don´t forget to subscribe, share, like...bla bla ...but, before anything: ...Keep On Listening!!! ... 
Hope your summer rocks!!... I love you, too! :)
I LOVE YOU TOO from the album BROKEN ARTIST
Legal PDF download of "I Love You Too" original lead sheet.
I LOVE YOU TOO-BROKEN ARTIST-CHART.pdf
Adobe Acrobat Document
187.1 KB