LIVE at Dado Dada: Castanho / Pin Jazz Orchestra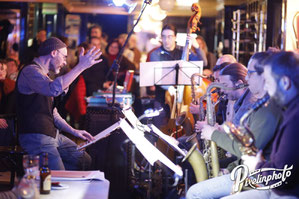 This post is for those of you who enjoy listening to live music on Youtube.
   You will find below the audio to our concert on February at Compostela´s Jazz Club, Dado Dada. As you might know, Pablo Castanho / Marcos Pin Jazz Orchestra is the big band in residence at the venue; we play monthly (First Friday). Hope You Enjoy!